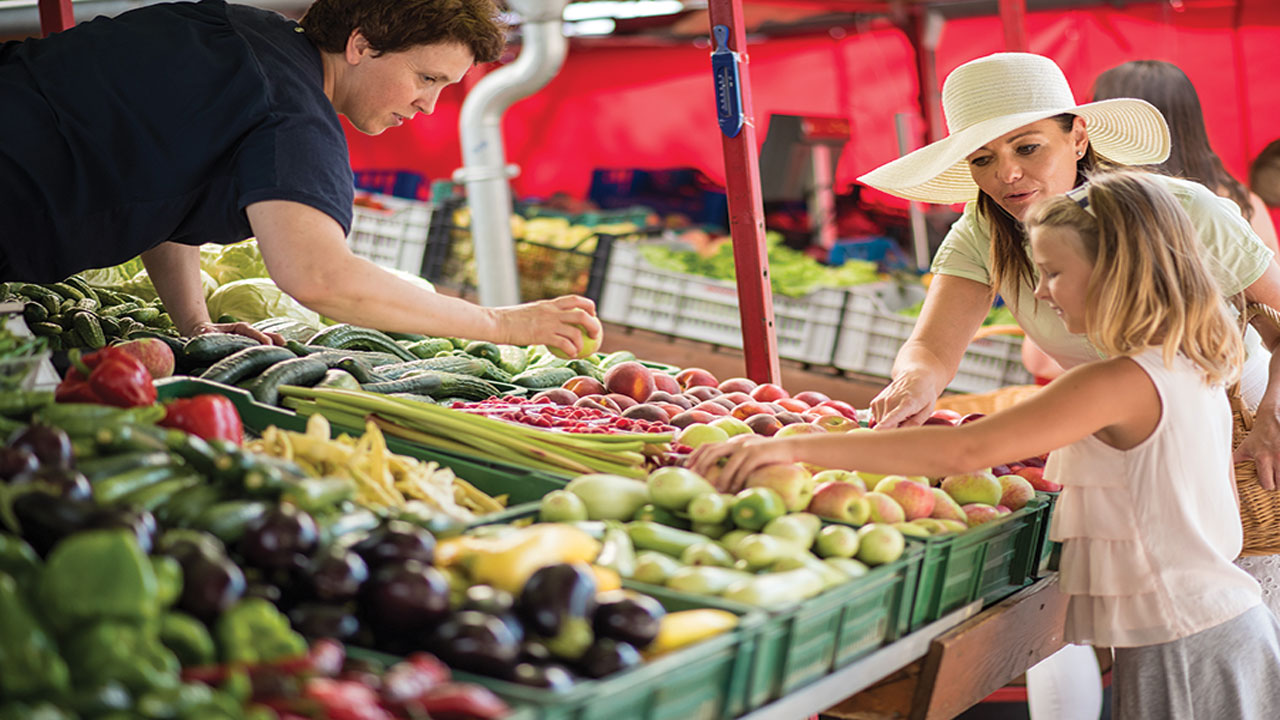 Shop 'til You Drop
Ajax offers endless opportunities for those who "live to shop," or those who just shop to put three square meals on the table each day. Among the larger malls in the area is the Oshawa Centre, which is scheduled to complete a $230-million makeover in 2016. Next door to Ajax, the Pickering Town Centre offers a cornucopian mix of goods and services and its famed Farmers' Market has recently located to a municipal property next to City Hall.
For anyone looking for fresh produce, you need look no further. Among this facility's unique one-of-a-kind vendors are Eat My Shortbread, Honey Rose Farms, Pasta Pucci and Wool4Ewe. In Ajax itself, Harwood Place Mall and Durham Centre have a vibrant mix of retail.
Among the Durham Centre's roster of retailers: The Gap, The Home Depot, Sleep Country and many more. And the aging Ajax Plaza will soon be replaced by a sparkling new $118-million development called Grand Harwood Place, which will include 30,000 square feet of prime retail at grade.