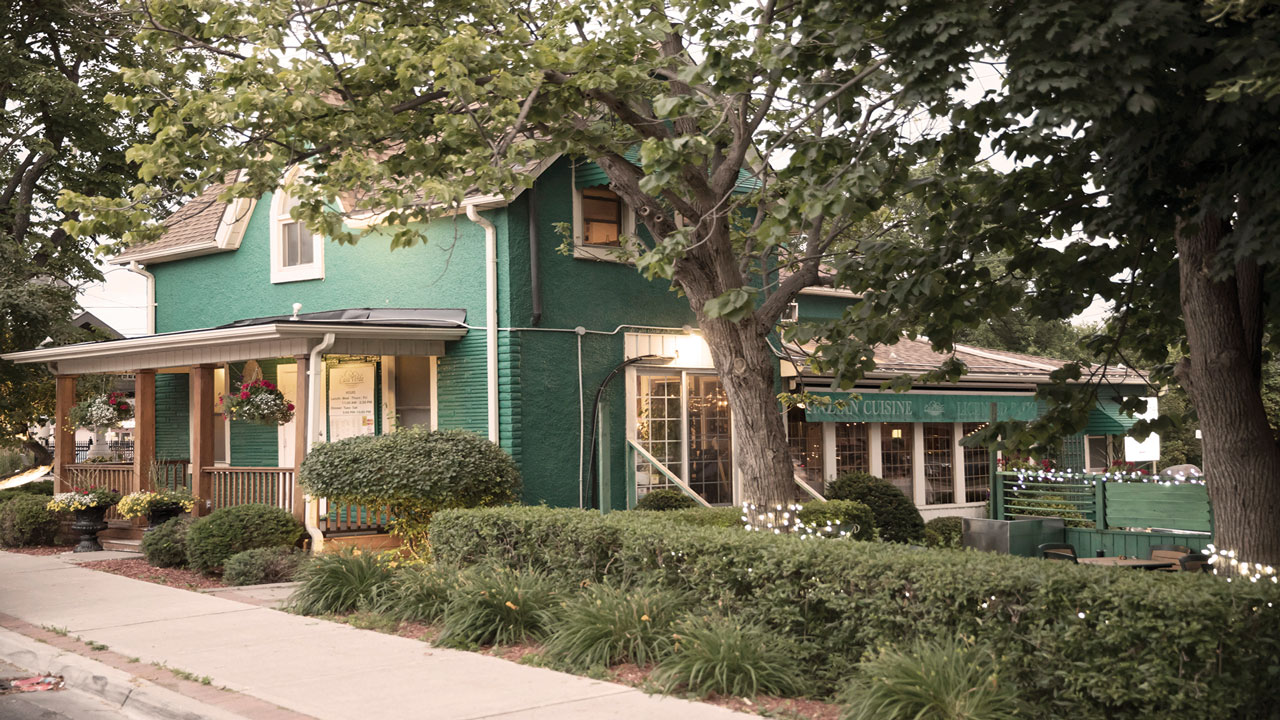 Casa Verde Cucina Classico in Ajax
When chef Roberto Scagliotti opened his restaurant Casa Verde in historic Pickering Village back in 1991 he was more or less in the middle of nowhere–la campagna. "I'd have customers who'd arrive on horses. At the time he was an ambitious twenty-five year old eager to start his own business but Toronto was in the midst of a withering recession and nobody was willing to back a young chef–even one who'd cut his teeth in one of the best restaurants in Yorkville, Il Posto. But his father found a beaten-up bankrupt old café in North Ajax and all the landlord demanded was first and last month's rent so, presto, Roberto was in business.
A quarter century later Casa Verde is still going strong and its intimate 50-person max dining room is invariably filled with patrons eager to savour Scagliotti's classic Italian cooking: beef Carpaccio and pastas like gnocchi and lasagna, fried calamari, caprese salads and a newest item of the menu, sautéed Portobello mushrooms, sourced from a nearby farmer.
Housed in one of Pickering Village's oldest buildings—circa 1860—Casa Verde has had a colourful history. Once it was a hideout for rumrunners on the lam and in the 1940s, before Ajax had a hospital, it was where a midwife named Mrs. Irish helped local women give birth. "Quite a few folks who were born here have eaten here," adds Roberto, rather proudly.
Corporate restaurants like Il Fornello have arrived in Ajax in the wake of the Durham Region's population surge. But the competition has not dampened Roberto's business one bit. "I have a very loyal clientele, a lot of them come here twice a week, sometimes more." Clearly Casa Verde has perfected a winning formula for success: classic Italian cooking served in an historic house in an Old Ontario village. Ciao, caro mio.